Barrows school was originally known as Oak Street School when it was built in 1868. This photo is from Picturesque Hampden, the school is described as Oak Street but based on a latter photo, it is the Barrows school.
Here is a postcard from around 1907-1910.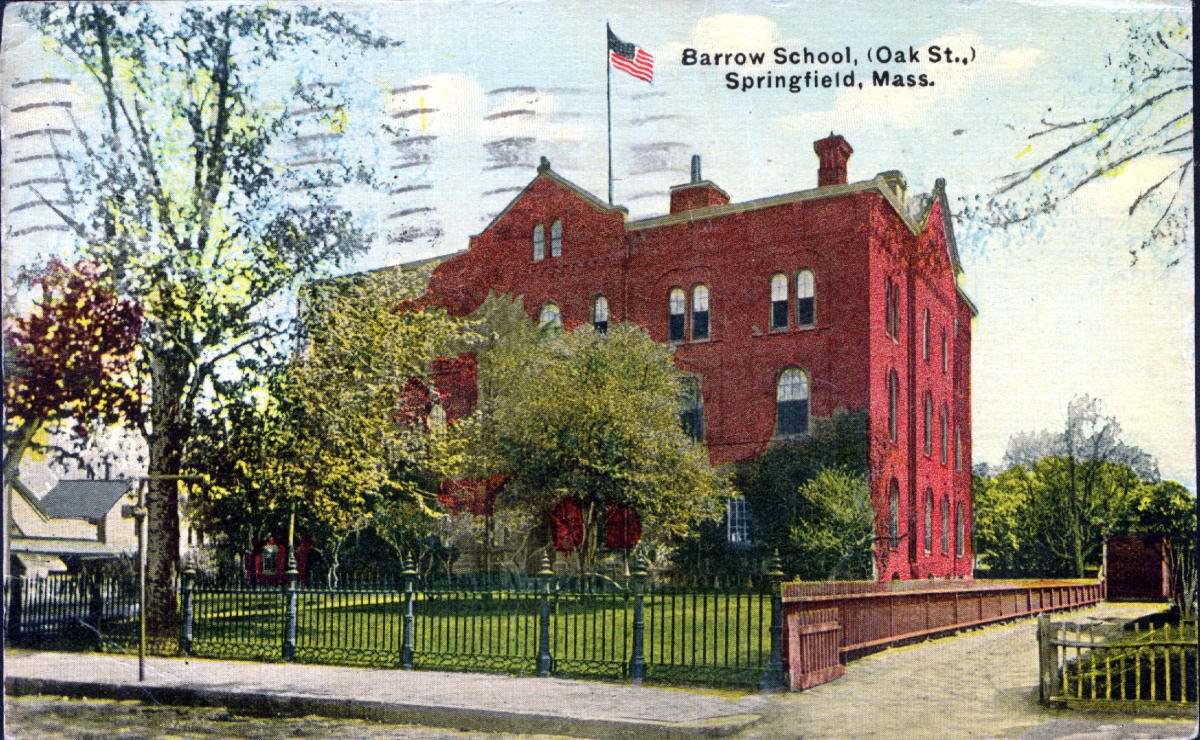 The school is no longer standing, I don't know when it was torn down. A city park with a pool now occupies the site.