Built in 1868, this is still standing, having been converted into apartments. It is at the corner of Worcester and Myrtle Street in Indian Orchard.
This school was later known as the Myrtle Street school, after an addition was built in front of the existing building. The Myrtle Street School was later expanded even further, with a twin replica of the expanded building being built to the left of the initial expansion.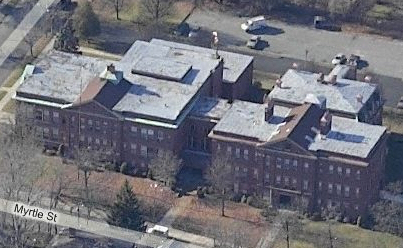 The back of the original Indian Orchard Grammar School is still visible in the rear.