This is a picture of Sumner Avenue. It is allegedly from 1899, though nothing on the photo positively dates it. (Click on the photo for a larger size)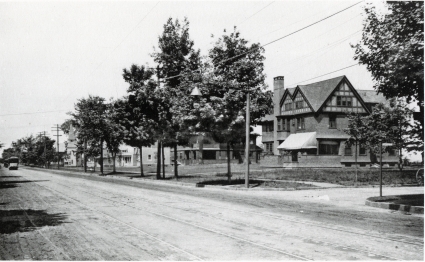 The most prominent house in the photo is #120 Sumner Ave. I covered this house a few years ago due to the remarkable number of photographs I have seen of it. This picture makes #5.
What is more interesting about the Sumner Avenue scene is the image of a church in the background. Here is a close-up.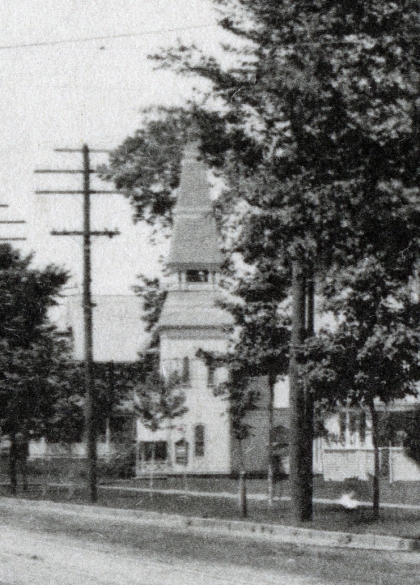 In 1872, some members of the South Church started a Sunday School in a private house on Long Hill Street. Due to the school's popularity, Faith Chapel was built at the corner of Sumner and Fort Pleasant Avenues. Although the article describing the construction of the stone church in 1913 stated that a wood-frame church was built on the site in 1900, I am uncertain as to whether that was actually true - I could find no such article from 1900 describing this construction. The current Faith United Church building was constructed in 1913.
Despite existing during an era when photography was en vogue, I have not seen any period photographs of any of these buildings, until now. However, this spurred me to do a little digging, and I did manage to locate this other photograph of the same building on the excellent Imagemuseum site.
If you look closely, you can see the trolley tracks curve from Sumner down Fort Pleasant Ave.