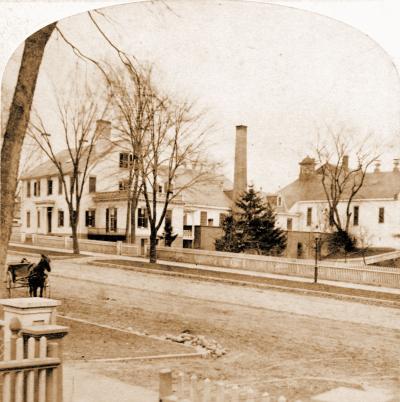 From the book "King's Handbook of Springfield":
The Hampden County Jail and House of Correction is located on State Street, nearly opposite the City Library; and the importance which that vicinity has now attained, by reason of the public buildings and finder residences, makes it an inharmonious object in an otherwise pleasing view. Its exterior is presentable; its interior neat, and as well-arranged as the limited space will allow. Besides the small apartments for women, there are 120 cells for men; and the increase in crime makes it impossible to accommodate all the offenders within the county, and some are sent to adjoining counties. The county is indictable for not providing better accommodations, and the time is not far distant when a new jail must be built. The prisoners confined here are engaged in making harnesses, upon a contract with the county and a private citizen.
The jail was situated where Classical Condominiums now stand.